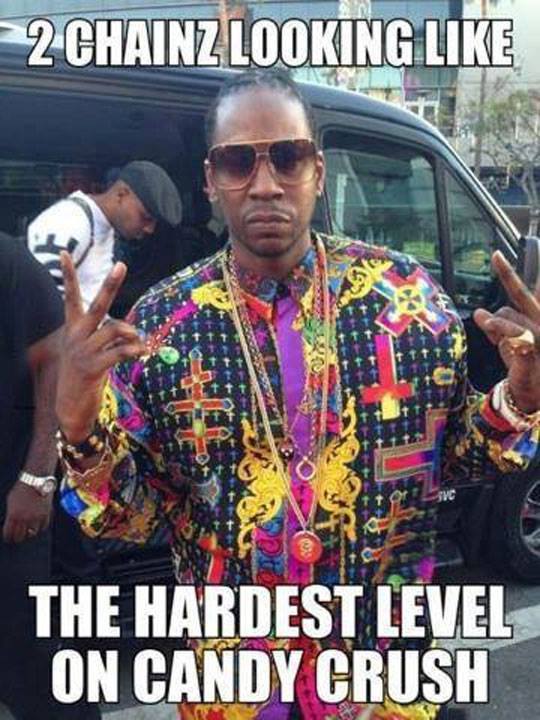 Someone tagged me in this Photo of

Rapper

2Chainz and my oh my,I could not stop laughing. If you

play Candy Crush

, you will totaly get it. 2Chainz and his eccentric dress sense though. Like, who comes up with these memes. I noticed sometime last week the Kermit the frog memes had taken over IG. So so funny. Speaking of Candy Crush, this reminds me, I plan to do a Candy Crush Vs. Pet Rescue Saga post. Ever since my Aunt put me up on game about Pet Rescue, I have been getting this urge to do a comparison of the two games. I guess one day ill get the

inspiration

to write it. Till then..